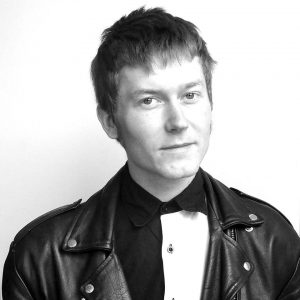 Nick Kuzmack is a writer and DJ with over 10 years of experience in journalism, editing, copy writing, research, social media marketing and social networking. He has a proven track record of creating thought provoking and thoroughly researched work for a variety of publications and companies. Kuzmack's work has been published by SLUG Magazine, Heatwave Magazine, Utah Stories, VisitUtah.com ,and independently here at Nixbeat.com. He has a Bachelor of the Arts in Political Studies from Westminster College SLC and holds duel-citizenship with the United Kingdom and the United States. Kuzmack has spent much of his life traveling  between the two countries.
As a student of history, he  voraciously studies  social justice, pop-culture, youth-culture, environmentalism,  politics and music.  Kuzmack adheres to the philosophy  a "you're only as good as your last article" philosophy. A practice reflected in his work.
At age 17, he pursued journalism by founding the socio-political/ music zine Salt City Rag.  Between 2007 and 2013 he assembled a staff and published 19 issues. In 2013, Kuzmack founded NixBeat and began independently covering a wide range of topics —both politically and in pop culture.
Since August 2013, Kuzmack regularly contributes to SLUG Magazine.  In July 2015, he was promoted to Senior Staff Writer and in May 2016 was awarded for his contributions  as a writer, copy editor ,and DJ.
As of December 2014, Kuzmack also writes for Heatwave Magazine. By June 2015 was promoted to Senior Correspondent. He has also written for Utah Stories and VisitUtah.com
Kuzmack has reported on protests, including the 2014 Black Lives Matter rallies in Salt Lake City, Utah. He has provided concert coverage on bands including The English Beat,  Sleater Kinney, The Jackets and Kid Congo and The Pink Monkey Birds. Kuzmack has also traveled to cover the music festivals Punk Rock Bowling Music Festival and Riot Fest Denver.
He has interviewed a wide variety of artists including  Colin McFaull ( CockSparrer), Jake Burns (Stiff Little Fingers), Vivian Albertine (The Slits), Jon Doe (X) Exene Cervenka (X),  Steve Drewett (Newtown Neurotics),  Jeffery McCloy (Fashionism, Transmitors) and Reverend Beatman and Nicole Izobel Garica.
As a music reviewer, Kuzmack has reviewed albums by many artists, including Fashionism, Ivory Williams, Mattiel,  The Jackets, Brain Bagz, Suicide Helpline, Gloria and Faz Waltz.  In addition, Kuzmack has reviewed books including Against Doom: A Climate Insurgency Manual, Shock and Awe: Glam Rock and It's Legacy From The Seventies To The Twenty First Century,  Future Nostalgia: Performing David Bowie, and Rebel Music: Race, Empire, and the New Muslim Youth Culture.
He has also written about the legacies of  late icons  Kim Fowley, Lemmy Kilmister, David Bowie and the American music critic Lester Bangs.
 In addition to writing about music, Kuzmack DJ's  under the moniker Nix Beat. This interest in DJing was inspired by  many years of subjecting his friends to his forever expanding record collection.  As a strictly vinyl DJ, he has hosted events in Salt Lake City and Ogden Utah, Las Vegas, Nevada, Portland, Oregon and London, England. He has also DJ'ed for bands such as  Protex, The Jackets, The Darts (US), Giuda, The Dirty Fences, The Vibrators , The Night Beats, The Cry and Ex-Cult.
For his DJ work, he has been featured in SLUG Magazine, Salt Lake Magazine,  KUAA Radio and on the University of Utah's K-UTE Internet Radio program.  DJ Nix Beat currently enjoys several residences throughout Salt Lake City, Utah.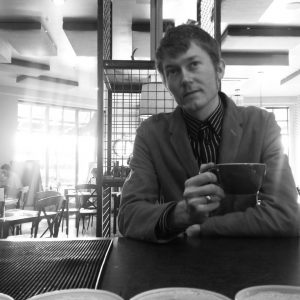 (Visited 884 times, 1 visits today)