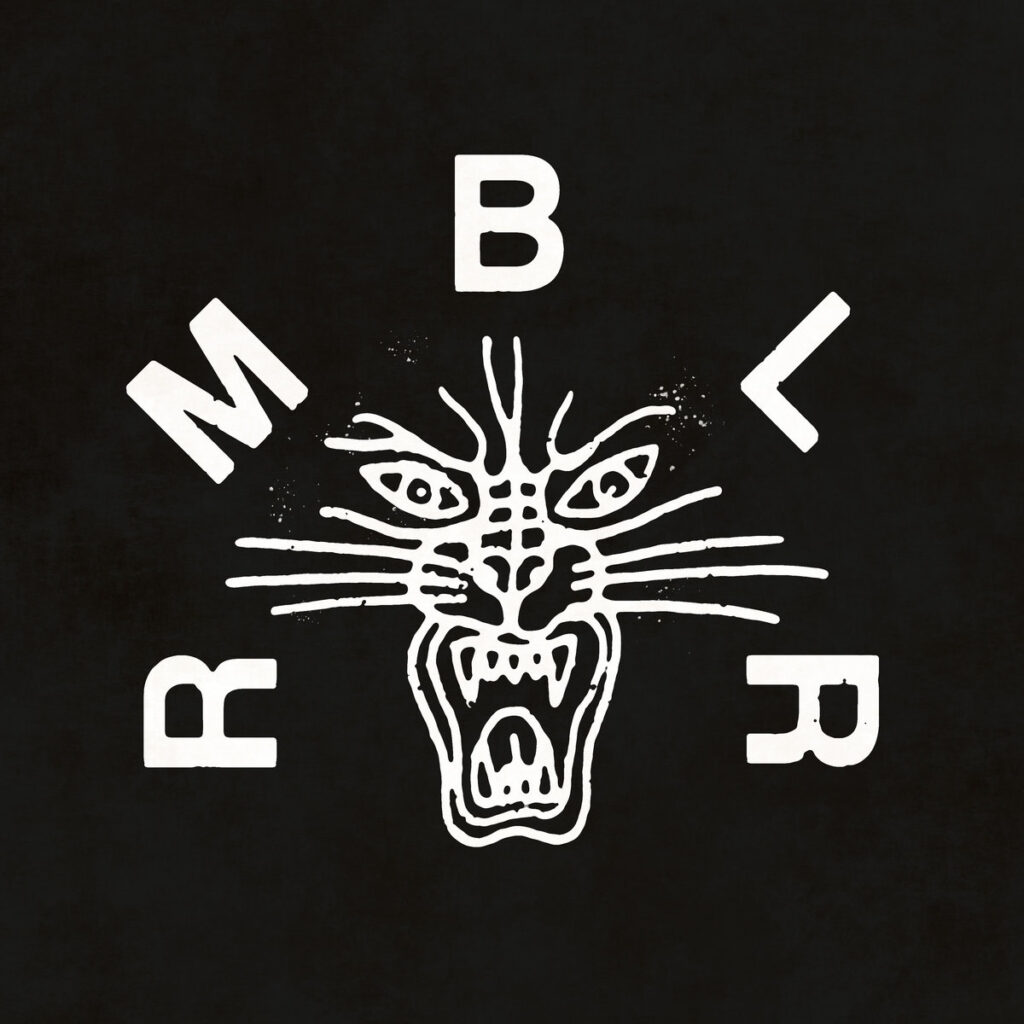 RMBLR
RMBLR MF/EP
Release: O6/14/2021
Spaghetty Town Records
RMBLR's new record is one of the most anticipated releases for 2021. For good reason too. Within it's grooves contains the savage speed of punk with the depravity of trash derived glam rock n' roll. It boasts a style nodding toward Dead Boys by playing on a familiar sonic devastation coupled with an equally snotty attitude. This concoction delivers the much need adrenaline shot to the pandemic overdosed heart. Which, is not surprising for a band made up with members from The Heart Attacks and Biters.
My first exposure to RMBLR was through the Down South Spaghetty Accident comp from Spaghetty Town Records. On that compilation RMBLR kicked off things with "Next Time." This song mixed an endearing rock n' roll with a punk influenced power pop. Since hearing that track this is has been a band worth watching.
The first track on the MF/EP is "Machine Gun" and it is brutal in it's excellence. Fast and heavy, it's a song that leaves nothing but total devastation in it's wake. It's s got simple, yet catchy lyrics. However, what really exemplifies this tracks primordial nature is it's Johnny Thunders-like riffs and Chase Tails Stiv Bators-esque snarling vocals.
Perhaps my favorite track on this is "Hurricane Kiss." This track immediately grasps hold of the unwary listener with razor wire riffs and a stomping beat. For me it demonstrates RMBLR's signature take on barbaric rock n' roll. It's a superb assault on the senses. "Hurricane Kiss" should be played with impunity.
"Main Muscle" is a catchy song about the tenderness of one's heart. This track is a mix between fast spitfire punk and the warmth of power pop. Without fail, this is the one track that will inspire a drunken sing along. Play this one for the feels.
The b-side celebrates the tracks "Tal'm Bout," "Move Over" and "Get Ghost." "Tal' M Bout" infuses Atlanta's punk rock n'' roll with the Thunders-like glam style. Think of a mix between Streak and the New York Dolls. "Move Over" carries on similarly, but with a harmonious sound reminiscent of Biters meets The Black Lips kind of garage. "Get Ghost" concludes the album by bringing back the raw and raucous punk rock.
RMBLR are set to perform in Denver for RKR MTM RIPPER on the weekend on September 10th. This band lives up to the hype. They are a vital shock to the system that shouts out music ought to alive and well again. Fans of untamed, degenerate punk and rock n' roll will easily find this record up their alley. This is not a release to dilly dally over. It should be picked up before it becomes scarce. The only other option to acquiring this release is to put one's head through a window and bite bricks until they explode.
For more about RMBLR check out their bandcamp!
(Visited 260 times, 1 visits today)