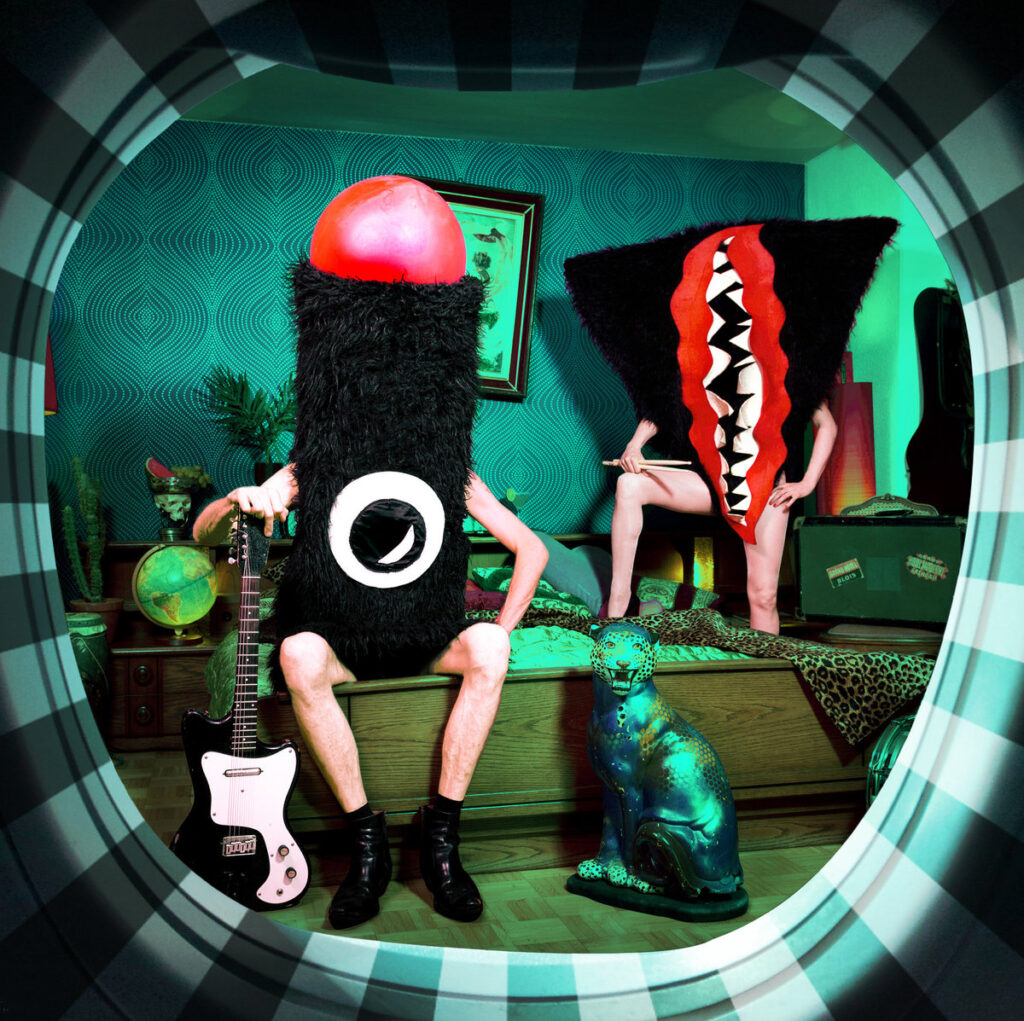 The Sex Organs are on a mission to bring sex back to rock n' roll. Since 2014, they have blazed a trail of garage punk mayhem across Europe. In doing so they have wiped out the confines of complacency by spreading —in their own words— "sexcitement" across the land. They are Jackie Torera (The Jackets) and Bone (The Anomalys). The Sex Organs provide a performance that can only be from outer space. They dress the part by presenting themselves as a giant fuzzy alien looking reproductive organs on stage — aka a vagina with teeth and penis with an enormous protruding eye.
Musically, they play with a primitive set up made up with a stand up drum kit and electric guitar, complete with lyrics about humanity sexual condition. Their style mixes the savage nature of garage rock with the intensity of punk. Think of it along the lines of The Cramps, Bo Diddly and The Mummies, but with the additives of trash driven rock n' roll.
To share their garage punk infused "sexcitment" with the people of earth, The Sex Organs play numerous clubs across Europe. They have also made appearances at garage rock festivals and even museums. Some of their more notably shows include at Funtastic Dracula Carnival and Bomb Your Brain Fuzztival.
Their exploits don't stop at touring. The Sex Organs were even banned from Dracula's Bran Castle in Transylvania in 2017. Originally they were set to play with Hombre Lobo, Dead Elvis and Thee Gravemen. Unfortunately several days before the show, the castle's manager felt an appearance from The Sex Organs would tarnish Romania's famous cultural site. Ironically this is a cultural site that also proudly displays iron spiked chastity belts and other charming torture devices—some complete with graphics. (The full story can be found on Facebook)
Apart from relentlessly gigging The Sex Organs have also released a full length Intergalactic Sex Tourists LP and the Fuck The Human Race and I Hate Underpants singles. The former two records were released with Voodoo Rhythm Records. While the I Hate Underpants 7″ was put out via their own label Orgastic Records, established in 2021. Rumor even has it that a new record is on the way.
Life as The Sex Organs is certainly not boring. They are cult favorites in the garage rock circuit and have remained tirelessly creative even as the world seemed to lull during the Covid 19 Pandemic. To learn more about The Sex Organs plans for world domination I caught up with Bone and Jackie and asked them about the origins of The Sex Organs, playing Festival Dracula Carnival, starting their own label, staying creative during covid lockdowns and more!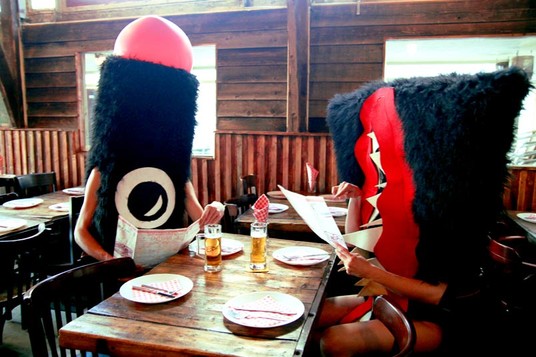 Nixbeat: The Sex Organs started as an idea between Bone and Jackie before the Funtastic Dracula Carnival in Benidorm, Spain. What inspired you to form The Sex Organs?
Jackie: I was talking to an actor that played a vagina in a theatre peace (like a naturalistic one in skin color) and I immediately had this image in my head and said: if I'd be a vagina on stage, I would be a big black hairy triangle with teeth. And Bone knows a DJ called Kutlul, which means Cuntdick. Then we thought there must already exist a band dressed as sex organs and googled it… The Sex Organs! It didn't exist and so we knew we had to do it…
NixBeat: Self-described as intergalactic sex n' roll from outer space, your music comes across as blending primitive garage with elements of punk rock. What are you drawing from for your sound?
Jackie: I guess from our music path… we always played in garage bands, we love the DIY culture of punk and garage, dressing funny, continue the culture and make something new and authentic with it. (We like to entertain, have fun ourselves, tour, build things (costumes, merch, videos), write good music and lyrics… be part of that huge rock n' roll community and family around the world.)
Bone: Music wise, I would say we draw from bands like The Cramps and The Gories and the like. My very first garage band from the end of the 90's was also a duo with me on guitar and Claudia Hek on drums. So I guess I've been developing the duo sound for a long time. Experimenting a lot with vintage echo machines and cheap guitars.
NixBeat: In an interview published by internationaltimes.it on February 12, 2022, you stated that performing and playing live is essential to music itself. In which you cite drawing from both of your creative backgrounds to create a way to live and express yourselves through rock n' roll DIY culture. What inspires your unique performances?
Bone: We both have a background in theatre and performance art. We love to design and create costumes. It's been amazing to combine this with music. Ever since I was a little kid I was into dress-up parties and still am. Of course the first time I saw the Mummies perform my young mind was blown and I knew where I had to go…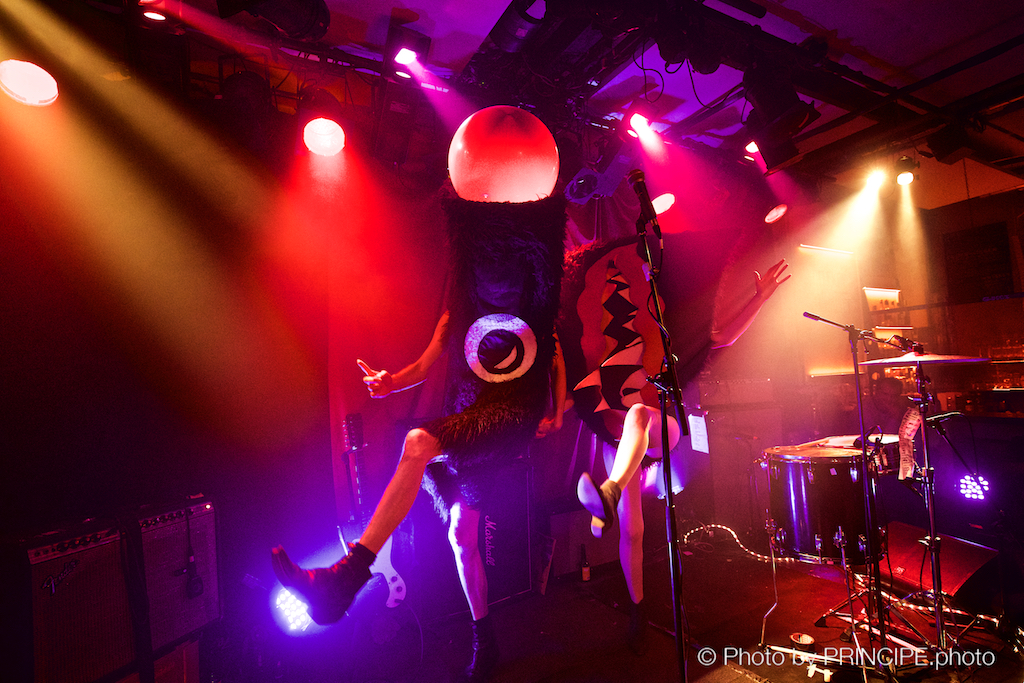 NixBeat: On February 7, 2017, The Sex Organs released Intergalactic Sex Tourists via Voodoo Rhythm Records. The album plays out as though listening to a kind of raunchy Orson Wells-like radio broadcast about the Sex Organs invasion and the subsequent corrupting moral panic of Earth. What were your drawing from to create this album?
Jackie: As The Sex Organs look a bit different than human sex organs. We always imagined that they are from outer space. The story around the band is as important as everything else… it's our inspiration and it's an on going story. The Sex Organs make new encounters and experiences on planet earth… so it was the next obvious step to tell that story on this first record.
Bone: I'm really into radio plays since a long time. I collect these records with especially horror, science fiction and raunchy stories. Also in my early Hip Hop days I was always drawn to songs with a skit in it. It leaves so much to the imagination. I love that. In garage this is very well used by bands like The Brentwoods , The Bassholes or Lightning Beatman.
NixBeat: On April 23, 2021 The Sex Organs released the "I Hate Underpants"/"Where Is My Dildo 7". What's the story behind the track "Where's My Dildo?"
Bone: I used to work a long time in a bar in Amsterdam and a certain part of the clientele would always refer to Bo Diddly as Bo Dildo whenever the man's genius music was played. So I thought we could turn this pretty lame joke to our advantage and turn it into a homage with appropriate lyrics for our band. (I think we heard that referenced Bo Diddely's song while dancing and started to sing funny sentences to it…)
NixBeat: During the height of the pandemic in 2020 The Sex Organs work on the Claymation music video for "I Hate Underpants." What was that process like?
Jackie: We wanted to show how sex organs have to deal with underpants. So we first thought of gigantic underpants… and then quickly knew that we have to scale down everything and work with animated puppets. We both like to build things and I'm also a film maker. So we just started without having a clue and it became a huge project of course but, we learned a lot, had some fun and it was the perfect project during corona.
Bone: The process was very meticulous and nerve-wrecking. We had never done a stop motion video before so we didn't really know where we were getting ourselves into. It is unbelievable how much work goes into it. And especially when you realise that the tiniest details are of the utmost importance. The result is completely satisfying though . It makes it all worth it.
NixBeat: To release the "I Hate Underpants"/"Where Is My Dildo 7" The Sex Organs started Orgastic Records. Are you using this label as a beach head to invade Earth and if so, how is that going?
Jackie: We were into going through the whole process of making and releasing a record ,and selling it ourselves on bandcamp as we were not able to tour during Corona. It has been a very insightful experience. We will release small projects on our label, but for albums we will work with other labels.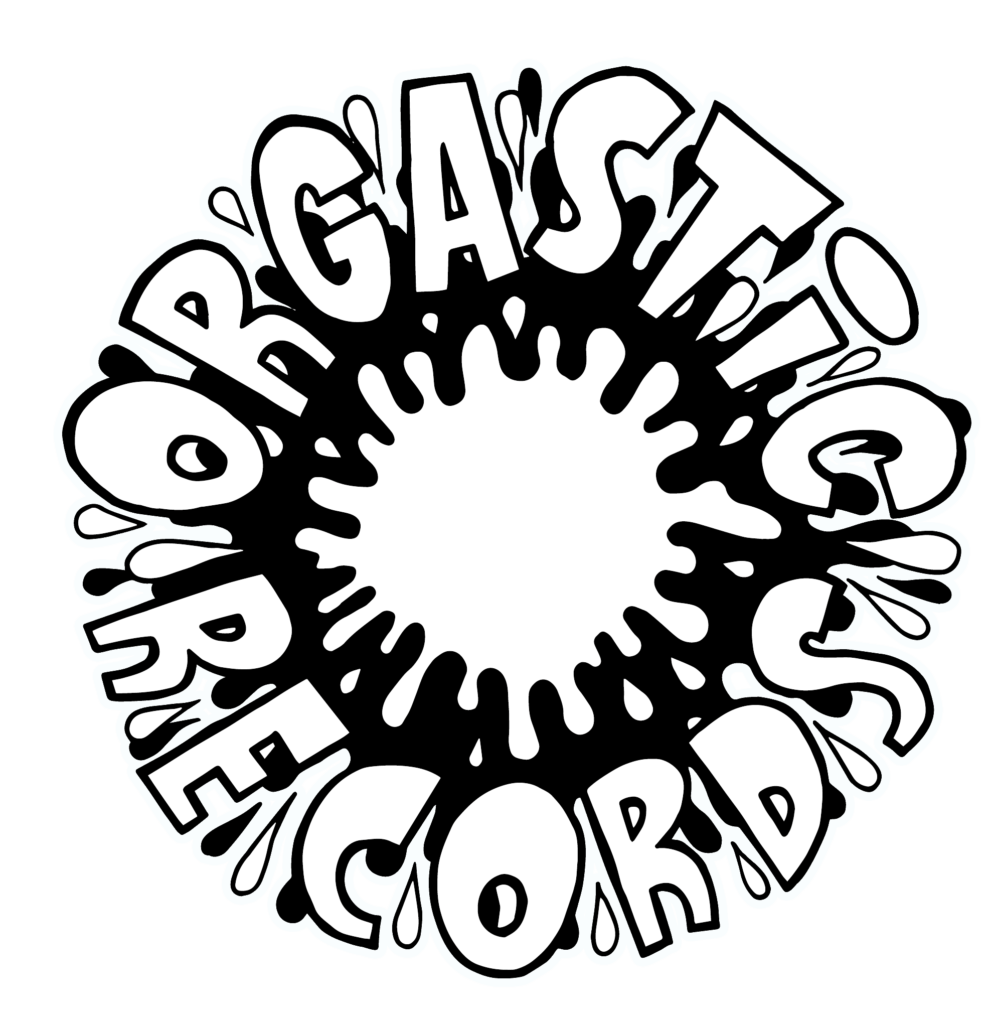 NixBeat: Ever since Covid 19 germinated the Earth, Bandcamp has risen to the occasion to provide direct payments to bands on the first Friday of the month. I've noticed that The Sex Organs have been releasing new shirts and posters designed by Bone as well as special edition action figures. How has the Bandcamp Fridays helped fund The Sex Organs survive the Covid Pandemic?
Jackie: It was incredibly important to have a platform to sell our merch to pay for our record and some running band costs. I think people liked, that the money would go directly to the bands… so you get cool merch and support the band.
NixBeat: What prompted you to create the action figures and since they have sold out, will we ever see another round of them?
Bone: Doesn't anyone wants an action figure of themselves??? We knew this would be a big seller. You only have to look at every other franchise on the planet. Before we made the actual costumes we already made prototypes of the costumes on two Ken and Barbie dolls that we bought in a thrift store. Lets see when the next batch will be born. I'm sure there will be more where that came from…
NixBeat: On October 29, 2021 The Sex Organs returned to play Funtastic Dracula Carnival Welcome Party. Other acts included Teen Cobra plus DJ's spinning until 6AM. What was it like to return to Funtastic Dracula after the world shut down due to the Covid 19 Pandemic?
Bone: It was absolutely ecstatic!!! Of course everybody had a little catching up to do. We played as the first band that night. Then came Teen Cobra and Finale ended the night. It was pretty much a dancing, pogoing crazy crowd from the get go. Really FUN!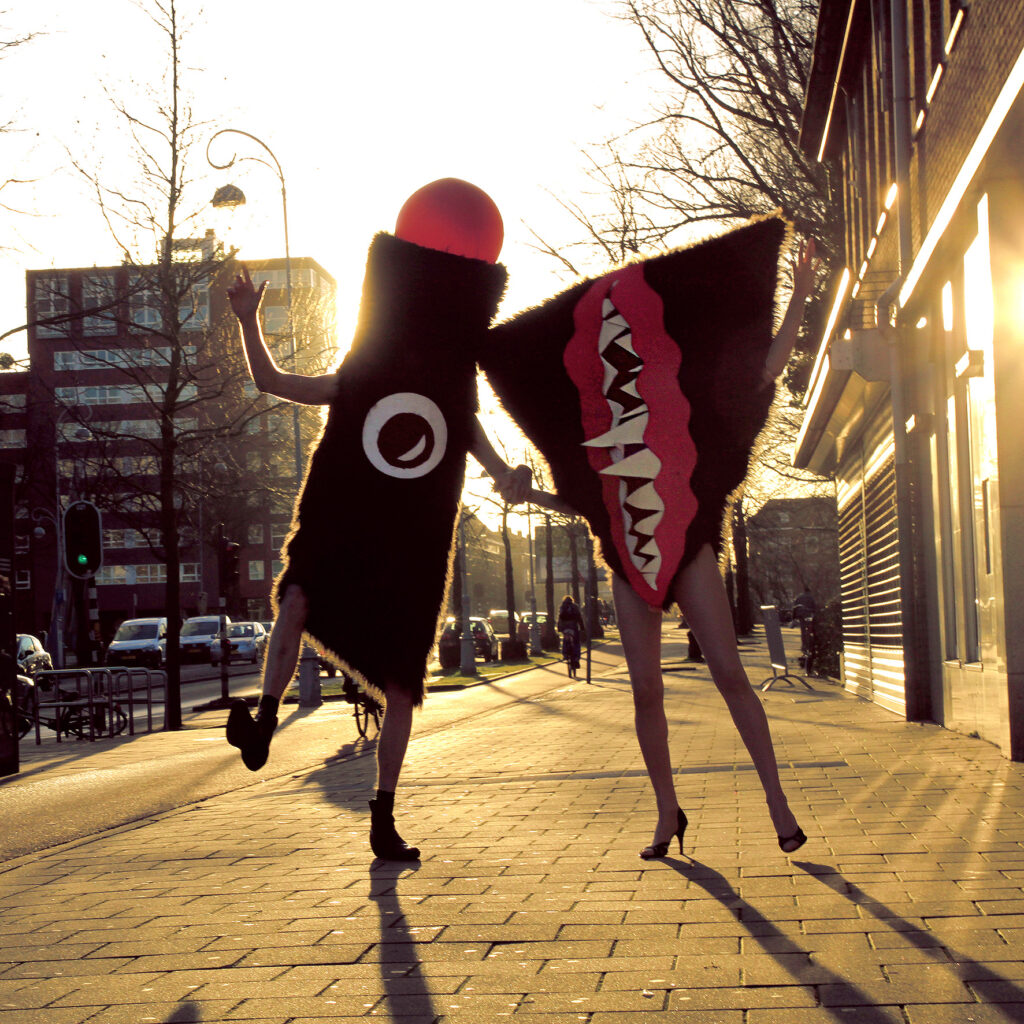 NixBeat: On May 20, 2022 The Sex Organs played Bomb Your Brain Fuzztival in Valence, France. Also on the bill were Black Mambas, Tommy and The Commies, Bad Mojos, The Scaners, Thee Gunlocks, La Flingue and Nester Donuts. What was it like to play Bomb Your Brain Fuzztival?
Bone: Two nights of mayhem in Valence. Lots of old friends and a bunch of new ones. Super cool line up. There seemed to be a contest of naked men going on… never seen so many men play naked on stage in one festival. Super nutty after parties including one where the guitar player of the Mamba's ended up in the garden two stories down after he dropped his phone of the balcony and couldn't get back up. Had to be rescued with a leader etc… the usual.
Nixbeat: In conjunction with playing Bomb Your Brain Fuzztival, The Sex Organs contributed the track "I Wanna Be Your Pussy" to the Bomb Your Brain- Best of Bastard Compilation Vol. 1 (February 14, 2022) via Pigme Records. How did you get involved with this release?
Bone: Goret the drummer from Thee Gunlocks who organised the festival also put out this fantastic compilation. So when he wrote to us if we wanted to donate a song to this comp. and saw the rest of the bands involved we immediately agreed upon that. Afterwards I asked him if I could DJ the festival since I liked the line up so much. At first we were not supposed to actually play but when the Briefs cancelled their tour I offer to play with the Sex Organs.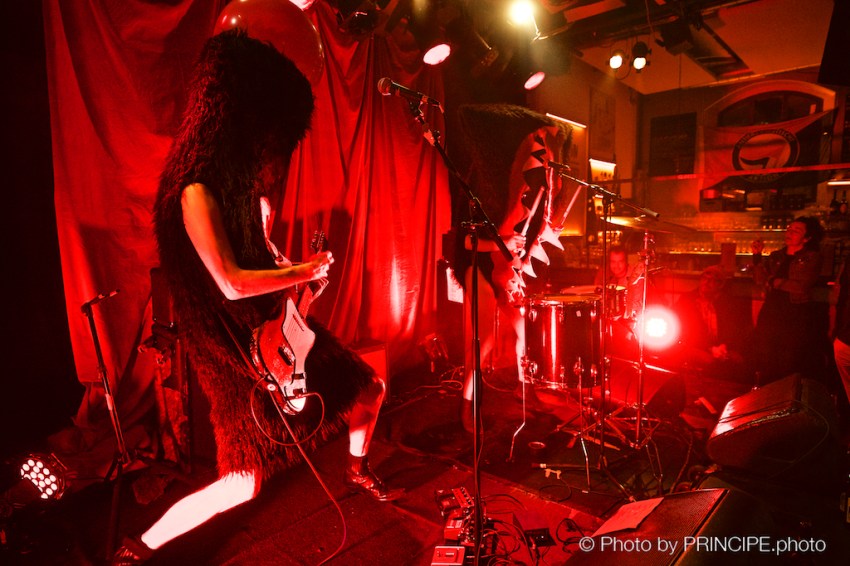 NixBeat: Do The Sex Organs have plans to release more material in the near future?
Bone: We sure do but unfortunately the pressing plants won't let us…. gdmnd. For now we are concentrating on a new album that we will record with Lo Spider this summer.
NixBeat: Do The Sex Organs have plans to play the United States? If you do, where would you like to play?
Bone: Yes of course we would love to play the States. Everywhere where we won't be run out of town in tar and feathers. We'd love to play the Mosswood Meltdown in San Fransisco presented by John Waters. Portland with The Cyclops. New Orleans with Mr.Quintron and Miss Pussycat. San Diego with the Schizophonics. Memphis, Gonerfest. Detroit with Dan Kroha. Chicago with the Delilahs crew. Get Weird, New York City etc etc etc…. It would be great to see all our friends again in the States!
NixBeat: What's next for the Sex Organs?
Bone: For now we are concentrating on a new album that we will record in Toulouse with Lo Spider this summer after playing the Montesquiou on the Rocks festival.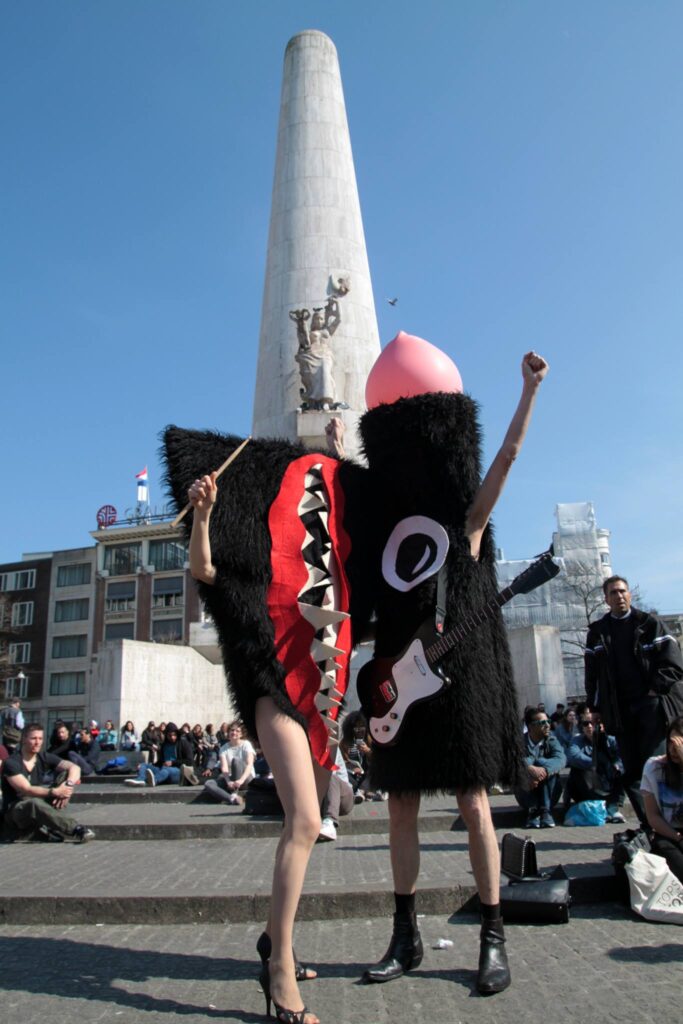 For more about The Sex Organs visit their Bandcamp or Facebook!!
(Visited 229 times, 1 visits today)