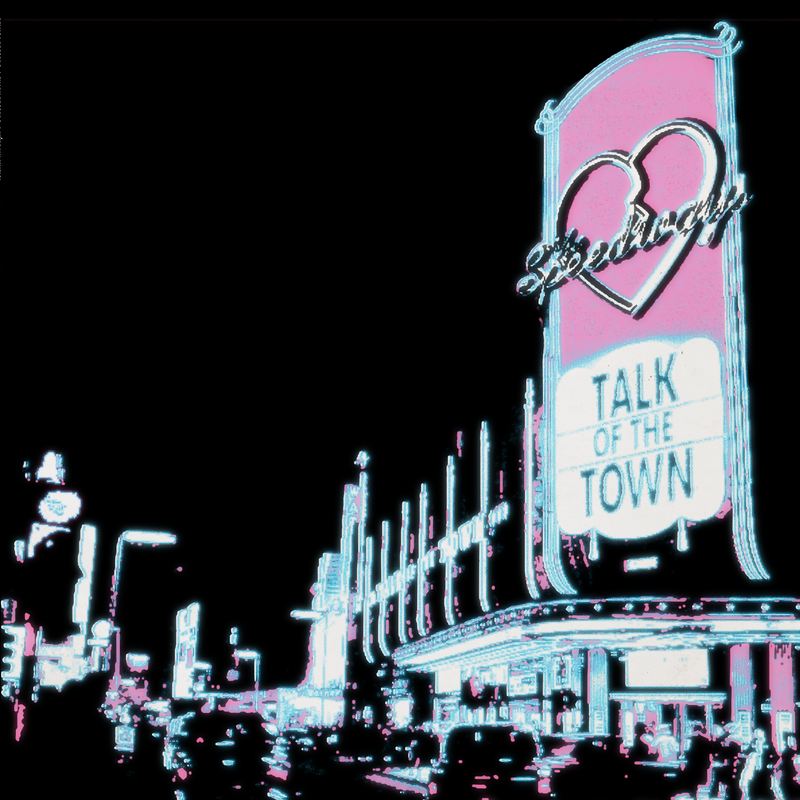 The Speedways
Talk of the Town
Snap/Hurrah Musica/Beluga
Street: 11/26/2022
Since 2018, The Speedways have blazed a trail of hopeless romanticism across the power pop landscape. While initially started as Matthew Julian's one-off project, The Speedways tuned into a superb collaborative effort between the talents Julian, Adrian Alfonso, Mauro Venegas and Kris Hood. In their four years, the Speedways have honed their craft. They boast a one-of-a-kind authority on longing and heartbreak. Their new record Talk of the Town brilliantly continues this trend. This is by celebrating a spirit of '79 punky power pop persuasion and adding the infectious elements of 1980's new wave.
The first track from Talk of the Town "Dead from the Heart Down" is well in line with this philosophy. It kicks off with a sound of a beating heart and then builds upon signature power pop style. The result is being catchy and leading on with consistent grooves. Think of it along the lines of Protex twisting along with the Shivvers and Tom Petty and the Heartbreakers.
In a similar vein are "Secrets Secrets" and "Kiss Me Goodbye." Both of these songs are upbeat and have a memorable chorus'. In contrast tracks like "A Drop in the Ocean" and "Taken" celebrate a shy and heartfelt approach. Despite being about heartbreak these latter two end on a feel-good note that tugs at the feels.
My favorite two tracks on this record are "Shoulda Known." and the title song "Talk of the Town." "Shoulda Known" has a similar quality found on The Speedways debut record Just Another Regular Summer. this track is bright with a strong back beat. "Shoulda Known" is a song about being caught off guard by a romantic situation go awry. It captures a sound beckoning nostalgia for '77 punk infused power pop along the lines of The Boys or The Outcasts. If one has ever been blindsided by the obvious pitfalls of love, then this is power pop for you.
"Talk of the Town" is a cool, simple and collected track. This song portrays an edge by blending new wave sensibilities with an early '80s retro power pop. It's upbeat and got a solid build up to an easy-to-follow chorus. I wouldn't be surprised if "Talk of the Town" found itself as a theme song for a cheesy Warriors-like b-film. Play this one loud and often.
The Speedways never disappoint. Each record they put out displays a continuing maturity in sound. They don't betray their origins and they keep things interesting. The end result being songs professing their signature take on staring off at the stars in search of long-lost love. Talk Of The Town is a keen demonstration as to why The Speedways are the leaders of this power pop revival. This band is tight and they continue to give the romantic at heart relevant songs about heartbreak and teenage kicks. To not consider Talk of the Town would be error is cognitive processing. Now, go forth and pick up this record.
For more about the Speedways check out my interview with them here!
You can also pre-order Talk of the Town here thespeedways.bigcartel.com
(Visited 387 times, 2 visits today)