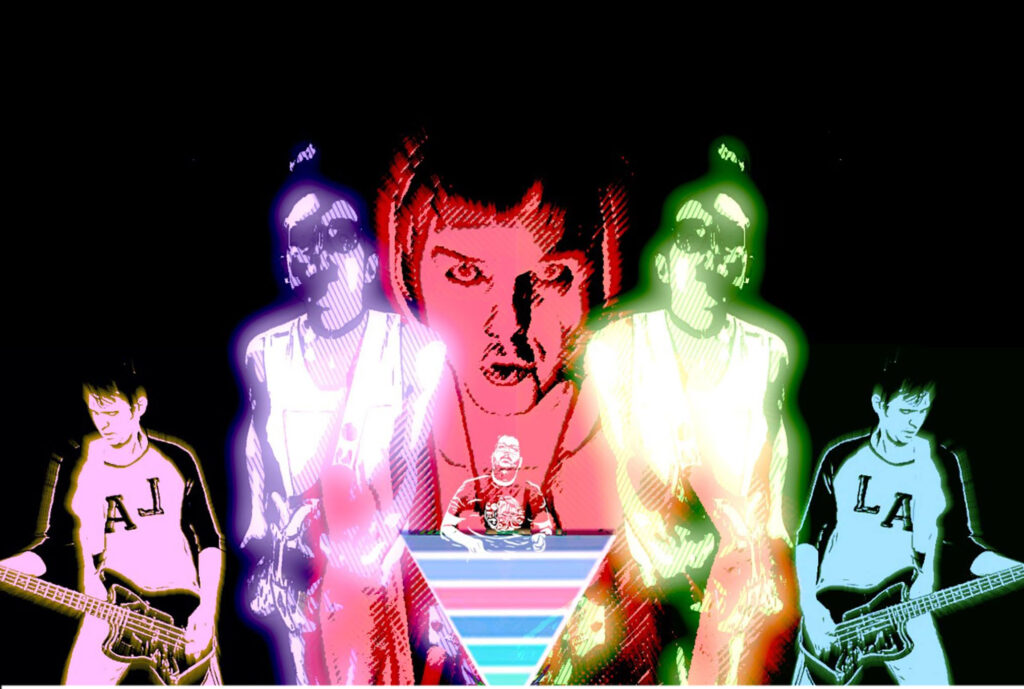 Suicide Helpline are the perfect band for the modern world. They are unapologetically honest and critical of society's moral and social decay. This awareness is reflected in the quality of their lyrics and music. It's a style that effortlessly blends the attitude of late 70's punk by mixing it with post-punk sensibilities and coupling the flair of glam, but with the infectious pick up of two-tone ska. Other groups that are link minded are The Clash, The Stranglers and Newtown Neurotics.
Suicide Helpline released their latest album Re:Generation in June 2020. Much like their previous release Pink Jazz in 2016, this album continues their deceleration of punk-fueled rebellion against a world plagued by apathy and despair. Songs like "I'm So Sick Of This Generation," "Don't Really Want To Die," and "Live In Poverty" brilliantly demonstrate these ideals.
Unfortunately, it would seem Re:Generation found itself ill-fated to be released during the Covid 19 Pandemic. Like many groups worldwide, Suicide Helpline has been affected by the collapse of musical entertainment and the subsequent health mandated restrictions. The result is Suicide Helpline has not performed since March 2020. To find out how they've been coping since Covid 19 spread across the world I caught up with Logan and Kevin. We chatted about their new album Re:Generation, playing shows and life during the Pandemic.
NixBeat: Suicide Helpline started as a one band recording project. After releasing the debut album Ready To Die in 2013, the band took shape in 2015. What inspired the creation of Suicide Helpline?

Logan: It was part of a series of projects I was doing at the time, different bands doing different time periods of music. Suicide Helpline was obviously '77 Punk, and it caught on the most with people I knew who were interested in live music.
NixBeat: Suicide Helpline boasts various styles of 1970's influenced punk with the glitter from glam rock, while adding some heavy post punk sensibilities. What are you all drawing from to create Suicide Helpline's sound?

Logan: Well it was unintentional at first, the term "glam punk" didn't come about until after our first album Pink Jazz was out. We were just trying to make honest original classic punk music, uninhibited by the '90s. But we noticed some Bowie and things bleeding through though accidentally, which is my fault as a songwriter.

NixBeat: When I've messaged Suicide Helpline through Facebook, your automatic message advertises imalive.org. Can you elaborate on what that site is and why you are supporting it?

Logan: It's 24 hours and always has someone to actually talk to. That seems essential for someone looking for an actual outlet. We wanted to make sure that anyone looking for live support in an actual crisis had it, that is very important to us.

NixBeat: Suicide Helpline released Pink Jazz on April 25, 2017. The cover art of Pink Jazz invokes the image of a hand that has been recently sexually stimulating a vagina. Is that intentional and if so, what prompted this particular imagery?

Logan : The image was shot before the album title was chosen. I had the idea for the picture and then pitched it to the band as an album cover and we came up with the album title from there. Honestly though, it was only supposed to upset your parents like classic punk album covers always seemed to try to.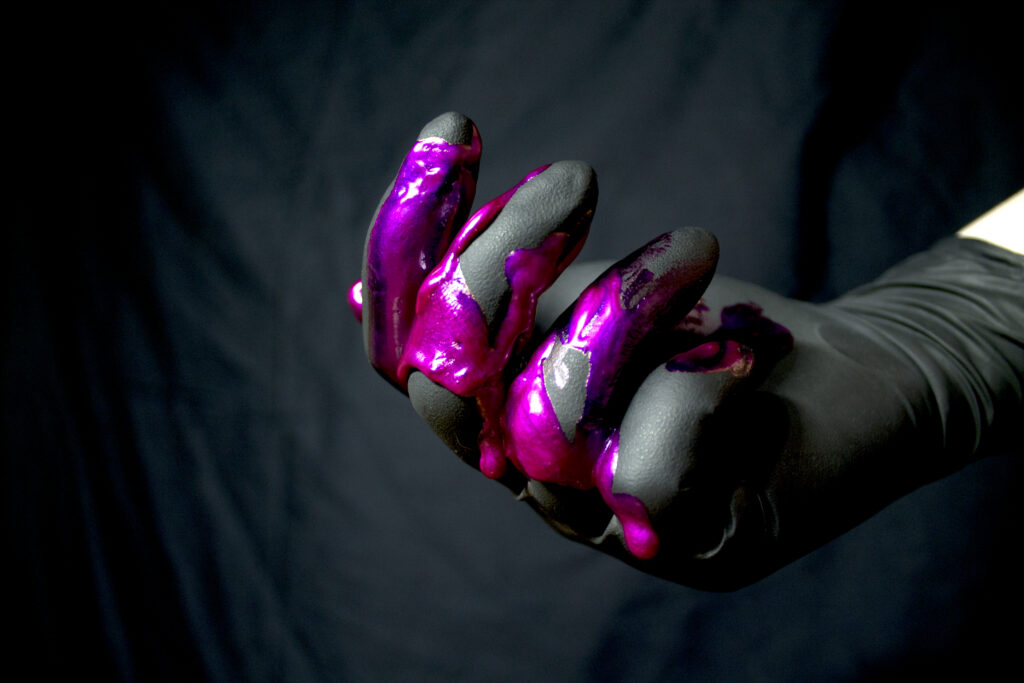 NixBeat: One of my favorite tracks from Pink Jazz is "Welcome To The Rest Of Your Life." I found it to be a bit foreboding and describing a monotonous life of privilege. What are you drawing from for this track?

Logan: That was written in the middle of the White Guilt Crisis of the mid-2010s, which I think was a very important step for society. I wanted so badly to shut up, but that song is what happened instead. It ended up being a pretty honest and bleak portrait. I'm not proud of it.

NixBeat: And finally, another favorite of mine, what inspired the track "No Wars, Only Battles?"

Logan: Is it ok to say that war is 'antiquated'? Is that acceptable to say in America?

NixBeat: On June 7, 2020 Suicide Helpline released Re:Generation. What was working on this album like and how has the reception been to it?

Logan: Releasing an album in the middle of the worst health crisis in modern history has been a terrible idea. We sold less than 10 copies of the album. Working on it was fun though, we recorded it before anything had happened and the sessions had a very '70s feel to them, we recorded a lot of it live off the floor.

NixBeat: The track "I'm So Sick of This Generation" seems pretty straight forward song. It laments a certain frustration towards a specific generation. What inspired this song?

Logan: I'm really worried that this song brought ABOUT the health crisis. I think I wished the world away. I'm honestly really sorry if that's the case. If I wrote this now, it would be called "I Really Miss My Generation". Making this music video as four individual people trapped in their own houses was an adventure though.

NixBeat: The track "Live In Poverty" has a kind of definitive SKA pick up to it. It's a song that seems oddly appropriate for many people dealing with the consequences of the Covid 19 Pandemic. What are you drawing from "Live In Poverty?"

Logan: Yeah maybe that is way more relevant now, but at the time it was merely about abandoning wealth and stability, in exchange for art.
NixBeat: A particular favorite track on Re:Generation is "Don't Really Want To Die." Despite the name of this track It's got a kind of upbeat feel to it that comes heavily from its' SKA infused with punk sound. What's the background with this song?

Logan: This song seemed way too positive and upbeat almost, but I'm glad it's included at the end of the album. It provides much needed levity to an otherwise very heavy downward spiral of subjects. And especially since we released this album during the health crisis, this seemed like a good choice.

NixBeat: Suicide Helpline has played with numerous groups over the years. Who has been your favorite group to play with and why?
Kevin: Opening for Stiff Little Fingers was surreal. Those shows still feel like a dream to me. Playing with Laurice was an absolute riot, it was inspiring to see him in his 70s still being his strange and wonderful self. Mad Caddies were a ton of fun, and it was a trip hearing from 90s-punk dudes in the crowd about how much our tights and makeup threw them off. Teenage Bottlerocket, Fashionism and The Jolts were some other highlights … I feel like I'm just namedropping now, but it's a hard question.
Honestly, some of the funnest shows were the Rockin' 4 Dollars nights at Buckingham in Edmonton. They'd have a bunch of bands play short sets with covers, so we really got to let loose and the crowds were great. We did tribute sets as the New York Dolls and the Stooges, and also covered songs by NOFX, The Chemical Brothers, the Proclaimers, the Chats and Cyndi Lauper.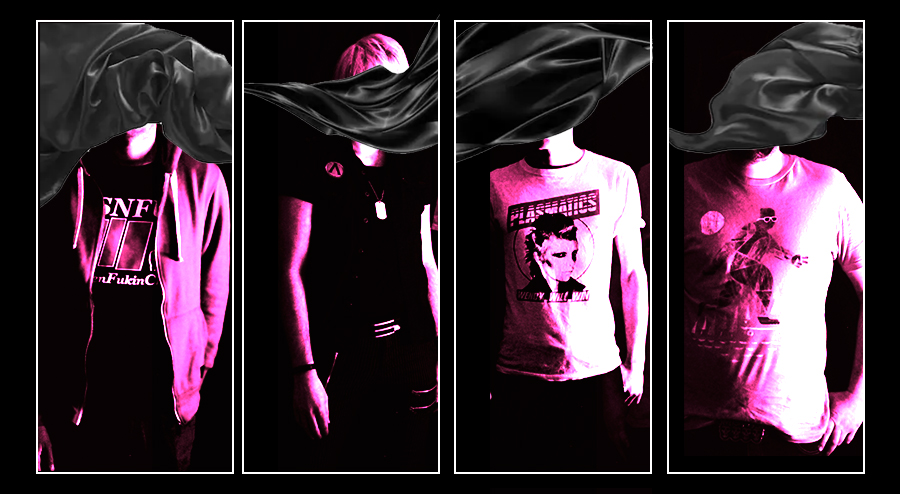 NixBeat: How has the members of Suicide Helpline dealt with the Covid 19 Pandemic?

Kevin: I moved to a farm in BC. I really miss practicing and performing, but we hadn't jammed since March because of the restrictions, so I don't know how much physical location matters anymore. I think, like all performers, we're figuring out how to adjust to a world without sweaty clubs and sing-alongs. But we did the "I'm So Sick Of This Generation" video in total isolation as Logan mentioned, and he turned that into a really unique piece of art. So I have hope that we can work on more virtual projects in creative ways.
NixBeat: The Covid 19 Pandemic has affected artists and venues alike. With many closing and artists unable to preform. How has the pandemic affected the music community in Edmonton, Alberta?

Logan: It has disassembled our local music scene for the foreseeable future. All venues are closed and currently people are isolated to houses and unable to play music together. We're hoping recorded music somehow keeps our small scene alive.

NixBeat: What's coming up next for Suicide Helpline?

Logan: Well hopefully by the time this pandemic is over, music will have in some way restructured itself or be in the process of a brave new frontier, post-apocalypse. We'd love to be a part of the rebuilding, but right now, we have no idea what the future looks like.
For more about Suicide Helpline, check out their Bandcamp and FaceBook!!