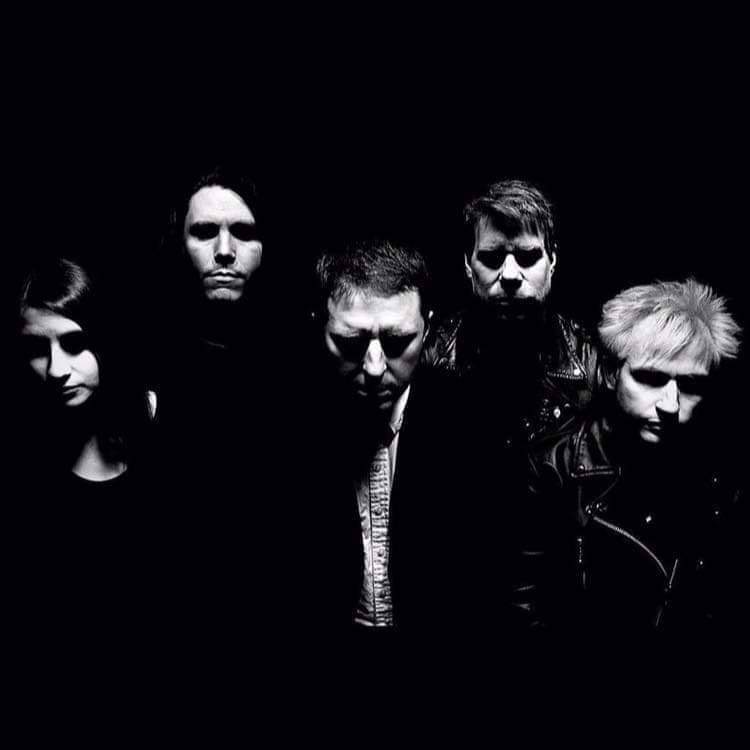 Since 2012 Shadowhouse has played music that traverses the void between despairing darkness and the undying nature of post-punk. It is a style that is aptly self-described as meant to "Play Loud, "Dance Slow." This profound sense of performance is best witnessed in their stunning live shows and via a solid catalogue of music. To this end, Shadowhouse have released four singles and two full length records. Celebrating this display of talent is a cast meant for this gothic renascence. They are Shane McCauley (guitar/vox), Carl Simpson (guitar), Tapani Paul Sernesky (bass) Thomas Michael (drums) and Noel Silhan (keys).
On October 31, 2021 Shadowhouse released their second full length record Forsaken Forgotten. This time is was put out through the renowned French post-punk label Icy Cold Records. This new record proclaims a certain passion for the macabre. In doing so, Forsaken Forgotten is immerses itself in themes describing a changing world breaking down into ruin. Which is demonstrated by Shadowhouse's definitive goth-punk sound that blends with a kind of sorrowful desperation. This is beautifully highlighted by McCauley's haunting vocals.
Shadowhouse are embarking on a tour that will see dates along the Western United States and into British Columbia, Canada. During this tour Shadowhouse will be playing in Salt Lake City, Utah at The Loading Dock on June 22, 2022. Also playing this show are Dwarfus, Amnesia and Cemetery Siren. To learn more, I sat down with McCauley and chatted about Shadowhouse's origins, their new album and their plans for the future.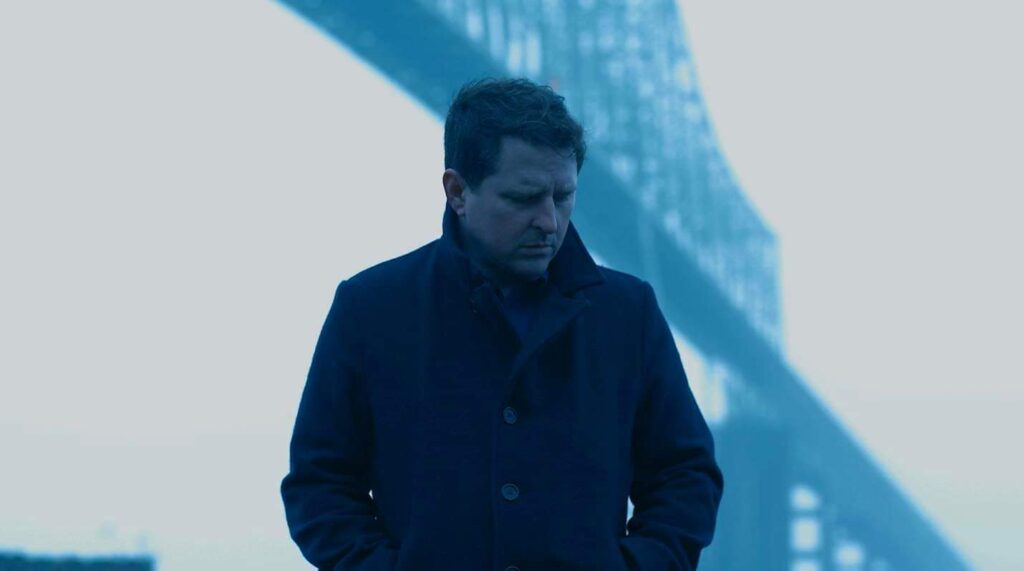 NixBeat: Shane McCauley (guitar/vox) started Shadowhouse started in 2012. This was after years of frequenting punk clubs in SE Portland. What prompted you to start Shadowhouse.
McCauley: As for what prompted me to start this was like this. I grew up in punk rock. When I saw that all the punks that I grew up with became stale and stagnant I found it enjoyable to antagonize them with playing power pop music. From there I realized power pop music was pretty sad and pathetic—like something of a 1960s dinner murder mystery party which was embarrassing and sad to me as well. I always loved goth and post-punk and all that crap. I realized that as the years went by that I was having a fun time playing that kind of music. I started playing that with my friends and realized I was succeeding at it ,and proceeded with it.
NixBeat: On your website shadowhousepdx-blog,tumblr.com, Shadowhouse celebrates the motto "Play Loud, Dance Slow" to describe your sound. With this in mind, what are you drawing from to create your music?
McCauley: I guess what I'm drawing from is the stuff of my childhood. And what I mean by that is, I love 80s goth music. Don't get me wrong, but I also love all sorts of other crap such as Prince, Cyndi Lauper, Crowded House, Adam Ant, '70s punk and so on. I try to take my influences and ball them up and throw it against the wall and find something that I enjoy. If I find something that I enjoy maybe other people enjoy it too?
NixBeat: On October 31, 2021 Shadowhouse release the full length Forsaken Forgotten on Icy Cold Records. It was recorded over the course of four years and mixed at five different studios. What was the process like to create Forsaken Forgotten?
McCauley: The process was saving up money and getting people to show up. Which most of the people that showed up were who I listed. Except a different keyboardist, Andrea Morgan.
Most of the time Felix Fung was there to help us hone the sound in. The songs "Tonight" and "A Year Today" were done by Mike Lastra of Smegma studios in North Portland who worked with Wipers, Poison Idea and so on. It was long it was hard but it was worth it!
NixBeat: Shadowhouse has previously worked with Mass Media Records and Gone Home Records. However, Forsaken Forgotten was released via the French post punk, coldwave and goth rock label Icy Cold Records. How did you get involved with Icy Cold Records?
McCauley: So, when the first album Hand in Hand came out a French label called Manic Depression released the CD version. This label also had a subsidiary label Icy Cold so I reached out and they said that they would do the vinyl and CD version this time of it on their subsidiary label Icy cold.
NixBeat: To accompany the release of Forsaken Forgotten, a music video was made for the track "Already Know." It was filmed by Wayne Moreheart who has worked with groups like Actors and Spectres. What inspired this video and what was it like to work with Wayne Moreheart?
McCauley: Wayne is awesome and easy to work with! In fact, as we speak he's knocking out the second music video that we filmed with him during the time that we filmed "Already Know." The second music video is for the song "Bleed."
NixBeat: What inspired the song "Bleed?"
McCauley: Watching the fuckery and selfishness of this world.
NixBeat: What are you drawing from for the track "Nowhere To Run?"
McCauley: I wrote that during the time I was about to become homeless and lose my house that I had for 10 years in Southeast Portland. That song is heavily influenced by all the cranes that knocked this city.
NixBeat: Going over Shadowhouse's Facebook page I see that there are quite a few broadcasts from Mixcloud are shared. How have platforms like Mixcloud helped in promoting your music?
McCauley: I'm not sure how it helped but I do know that we are played on all sorts of mixed clouds and whatnot throughout the world—from South America to the Middle East. I am astonished that my music made it that far and reached other people in a way for them to share it for others across the planet.
NixBeat: Who are some of your favorite groups to play with in Portland, Oregon?
McCauley: Major Hex, Vacant Stares
NixBeat: On June 22nd, Shadowhouse will play with The Loading Dock in Salt Lake City, Utah. This show will have Cemetery Siren, Amnesia and Dwarfeus in support. What can readers look forward from your performance on June 22nd?
McCauley: A good time and an escape from a Wednesday night.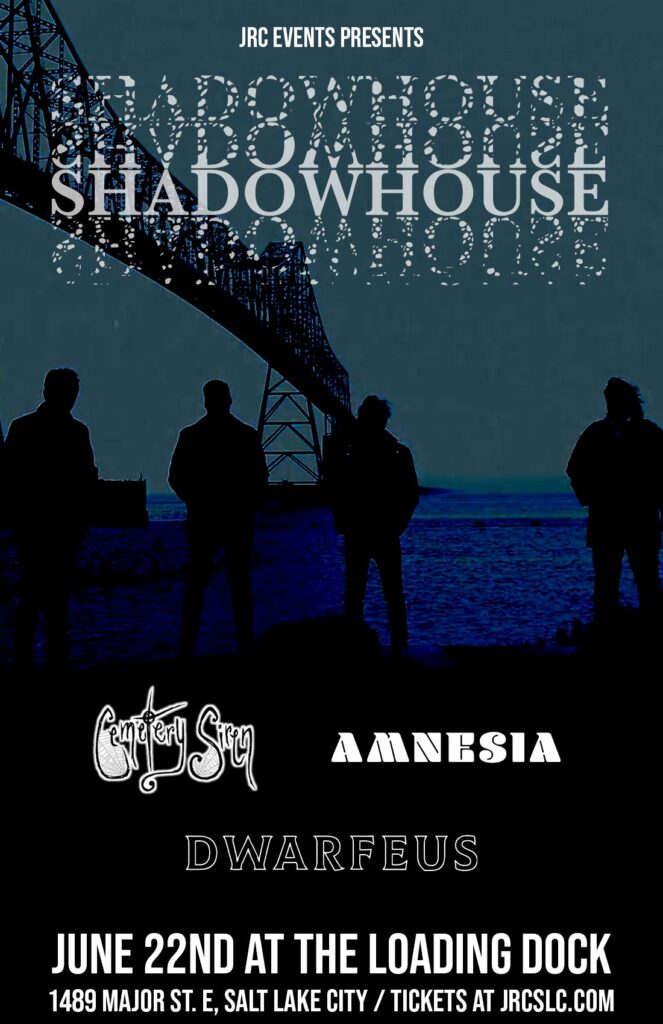 NixBeat: On June 25, Shadowhose will play Cathedral, a night put on by Danse Macbre & Mentalize Productions. Other groups playing include Terminal A, It Spoke In Tongues with DJ Eser spinning records. How did you get involved in Cathedral?
McCauley: I was sent Apples way through southern California friends who suggested him as a great promoter and friend.
NixBeat: What does the future hold for Shadowhouse?
McCauley: At least two more albums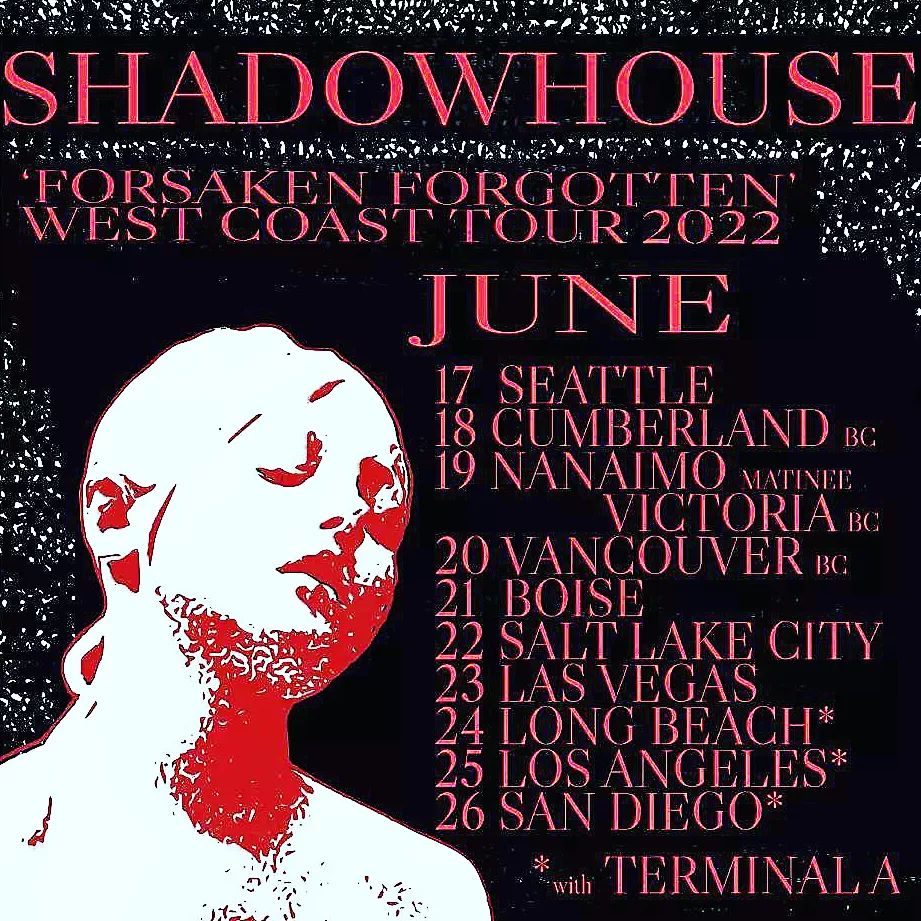 For more about Shadowhouse check out their Facebook and Bandcamp!